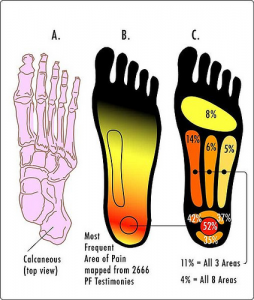 Plantar fasciitis is a condition that refers to a lingering pain on the bottom of the foot. It is a condition that normally does not respond well to traditional methods of treatment. This condition causes muscular dysfunction and pain that can cause serious drop in a patient's movement especially with their physical activities.
There are many ways for a person to suffer from plantar fasciitis such as over pronation, walking with a flat foot, developing tight Achilles tendon, sudden increase in mileage when running and a high arched foot all adding for to a cause this condition. A patient who suffers from plantar fasciitis normally complains about experiencing pain localized at the bottom of their foot deploying to the inside of the heel. In a typical injury a pain from plantar fasciitis will make for a patient very difficult to place the weight on the foot due to the intense throbbing pain. Walking a few steps in the morning proves to be painful as well as doing other physical activities like running and jumping.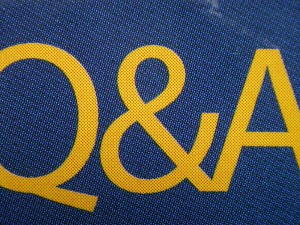 Question: Are there cures for plantar fasciitis?
Answer: There is a great treatment protocol that I have used on my patients with great success. It takes somewhere between 10-12 sessions in order to get a desirable results. An object with a round edge would be a perfect tool for this task and also a good massage lotion. I direct gliding force is applied along the plantar musculature. Most likely you will feel a lot of pain during the procedure. About 5 minutes would be more than enough. After the procedure your plantar musculature will be very swollen – which is what we want. During this inflammation process macrophage will destroy the calcified particles that were accumulated during the treatment. An ultrasound therapy would be a plus. It is important that you get this done every other day of the week for the best results.