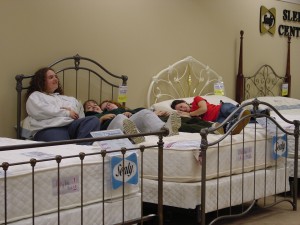 Many patients have been asking my professional advice on which mattress they should buy. There is not a definite answer for  every
patient. Every single one is going to need a different one in order to get a good night sleep for years to come. Below are some tips and tricks that you can use when buying a new mattress.
A mattress should provide uniform support from head to toe. If there are gaps between your body and your mattress (such as at the waist), you're not getting the necessary support that your body requires.
Do you think I have a concussion?
I was at cheer practice yesterday, and we were staging, and I guess I got hit in the face somehow. I don't remember any of it. I barely remember anything that happened yesterday afternoon. I don't remember the incident, or any of the rest of practice. It hurts a lot. I was knocked to the ground, I was told, and the next thing I remember is sitting on the ground holding my head.