Healthy Knees and 10 Little Known Secrets
It is impossible to keep your knees healthy and in perfect shape even when you are getting older. What's important is that you know the secrets in maintaining healthy knees. Prevention is really better than cure so if you are still not suffering from any knee problem, you must already start to follow these tips in keeping your knees healthy.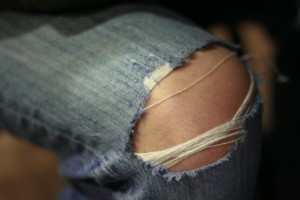 Knee pain is one of the most common orthopedic problems encountered and its rehabilitation depends on the history of its injury. The knee pain can either be chronic or caused by a sudden injury. Runners usually experience pain due to sprain after they run or jog. If it's a sharp and sudden pain, this could be caused by a torn ligament and this needs an immediate medical response. Other times though, the injury is caused by strain and the treatment for this can start right at home. For strained knee, resting is the first step to take the strain off. Then, apply ice on the area for short intervals at a time, 15 minutes on and 45 minutes off for every waking hour. Do not apply ice for longer then 15 minutes as it could damage your skin and create a reverse effect. After icing the affected area, wrap it with a bandage for compression. Then, elevate the injured area as you rest it. These 4 steps are called the RICE or Rest, Ice, Compression & Elevation method. If following the RICE method does not work, you must see a medical professional for proper knee rehabilitation.
If the knee injury is not caused by strain, it can be caused by rheumatoid arthritis, osteoarthritis, or an injured ligament. If ever you notice stiffness after running, you may need to speak to a medical professional for a proper diagnosis. He will then perform physical examination and perhaps an x-ray or an MRI to see what's really causing the problem.