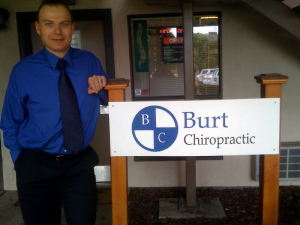 Many of my patients ask me the same question during the course of the care in my clinic. Who is your chiropractor Dr. Burt and how often do you get adjusted? I love to get my spine adjusted and I am certainly the type of Chiropractor who is utilizing the service that he is preaching about. As many already know I am an avid Mountain Biker and my body needs frequent maintenance after prolonged and fast pace rides.
I am fortunate enough to have two chiropractors who adjust my spine on regular bases and both of these Docs get the same in exchange. One of my Chiropractors is Dr. Rick Ciderstrome who is practicing in Castro Valley and the other One is Dr. Robert Faggiano who is practicing in  Fremont. Dr. Rick is coming to my clinic every Friday after 3.00 pm
Does sitting up straight really help you?
If you sit straight (back straight, legs in front of you, shoulders back) does it help you in later life? Or will you get a hunch back? [Read more…]