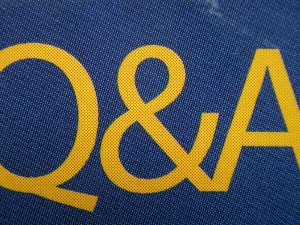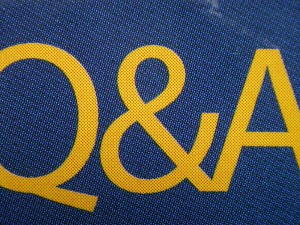 Question: Are there cures for plantar fasciitis?
Answer: There is a great treatment protocol that I have used on my patients with great success. It takes somewhere between 10-12 sessions in order to get a desirable results. An object with a round edge would be a perfect tool for this task and also a good massage lotion. I direct gliding force is applied along the plantar musculature. Most likely you will feel a lot of pain during the procedure. About 5 minutes would be more than enough. After the procedure your plantar musculature will be very swollen – which is what we want. During this inflammation process macrophage will destroy the calcified particles that were accumulated during the treatment. An ultrasound therapy would be a plus. It is important that you get this done every other day of the week for the best results.
Question: What are the symptoms and treatments for the sciatica nerve?
Answer: Hi, You would probably want to read this post: "Sciatica Pain Relief and Chiropractic Treatment."
Question: Whiplash injury questions please? I was in a car accident back about 8 years ago and I was wondering what is the proper treatment after the whiplash? Is it possible for the pain to increase many years later like a flare up? I'm experiencing horrible pain and I looked up whiplash injury and those are some of my symptoms
Any advice?
Thank you
Answer: All of your answers are in this post: "What is Whiplash?" Please read related posts below as well as they will provide all of the answers to you question. I hope you find a local doctor who will help you to resolve the complaints after your whiplash injury.
Question: Do the home ultrasound machines really work on torn MCL?
Additional Details: Doctor told me there was nothing he could do for me. I just have to let it heal. He said I should be back to "my normal" around spring time but I have to take care of two puppies and laundry downstairs so I'm looking for something that will help.
Answer: It is better to have Home Ultrasound units and apply it to your injured MCL than not having any therapy at all. The outcome will greatly depend on the severity of the tear. Your doctor should have sent you for MRI and at least physical therapy, instead of just letting it heal on its own till spring. I would highly recommend for you to get a second opinion ASAP.
Question: Do I have a herniated disk? I bent over yesterday and I got sudden pain in my lower back. It continues to hurt today. This has happened to me a couple other times, but over a year ago. I'm only 19 so it's not like it's an old age thing. My mom has had the same problem and she called it a slipped disk, or herniated disk. Is that what's wrong? Why is it happening at my age?
Answer: Pain in your low back does not necessary mean that you have herniated disk. You could simply have a vertebral subluxation in your lumbar spine and that could be the cause of your problems.  Pick up the phone and have your mother pick up the phone have her call your local chiropractor. You can also read this post – "Low Back Pain and the Wonders of Chiropractic." This article will help you to understand of what is going to happen when you go see your local chiropractor.
Question: What's wrong with my ankle? I hurt it last night during my basketball game but I do not know exactly what happened. There is little to no swelling and slight bruising. The pain is mostly targeted on the outside top of my ankle. I can slightly put my weight on it.
Answer: If you cannot bear weight on that leg, it could be a significant injury.
You need immediate medical attention. Could be any number of problems, hairline fracture is a possibility. You MUST get X-RAY of your ankle ASAP.
Good Luck.
Please Post a comment below or share your thoughts through Facebook, Twitter or comment section below to join the conversation.