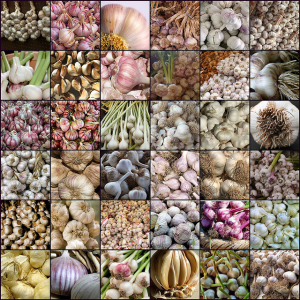 Garlic is a spice plant that has a bitter and strong flavor and is the favorite ingredients among many culinary dishes and is also used prominently for medical purposes for the past few centuries. The standout medicinal ingredient in the plant of garlic is "allicin", which is said to contain loads of anti-viral, anti-oxidant, anti-bacterial and anti-fungal nutrients and properties.
This herb is consumed to treat respiratory problems, high cholesterol, fatigue, stress, parasites, digestive problems, respiratory blockage and high fever. A number of studies conducted have concluded that eating this special spice greatly helps in lowering the
blood pressure
and controls the level of blood cholesterol and blood sugar as it also helps provide a boost to the immune system. It also reduce greatly the risk for contacting colon cancer, stomach pain and esophageal.