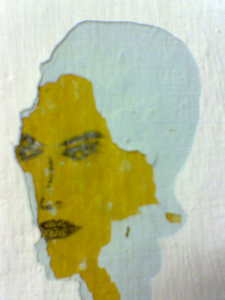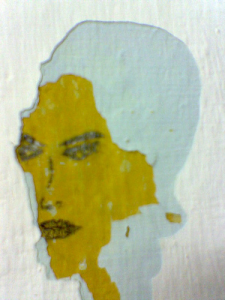 Minerals are playing a very important role in a human body. The main goal of these essential elements is to make sure that the body functions properly. If deficiency is ignored for a prolonged period of time a serious health problem can be developed. For instance: women who are menstruating need an extra supplementation of iron till the reach menopause stage. A good source of minerals concentration is in certain types of whole foods. However, it is hard to follow a diet that contains all the necessary nutrients that a woman needs. Taking multivitamin and food-based natural mineral supplements are few ways that can be very beneficial.
Supplements can help improve the body's absorption of certain other minerals and nutrients – for instance, magnesium is necessary for calcium absorption, selenium is necessary for Vitamin E absorption, Zinc is necessary for Vitamin A absorption. Majority of the females are deficient in minerals such as magnesium, calcium, iron, zinc, iodine and selenium. These minerals are very important fro proper metabolic function, hormone balance and bone strength and many other important health benefits.
Below is the list of six essential minerals and their function:
Key Functions: Energy Metabolism, protein synthesis, bone health, muscle and nerve function
Food Sources: Leafy green vegetables, sea weed or green algae, avocados, raw chocolate, beans, nuts, and grains such as brown rice and millet
Daily Dosage Recommendation: Age 19-30: 310mg    Age 31+: 320mg
Key Functions: Muscle function, nerve transmission, intracellular signaling, hormonal secretion, support and structure of bones and teeth
Food Sources: Dairy products, nondairy sources (preferable)  include sea vegetables, Chinese cabbage, kale and broccoli, foods: juices, dinks and cereal fortified with calcium.
Daily Dosage Recommendation: Age 19-50: 1000 mg  Age 50+ 1200 mg
IRON:
Key Functions: Part of the protein hemoglobin, which carries oxygen in the body; also found in the protein myoglobin, which makes oxygen available for muscle contraction
Food Sources: Red meats, fish and poultry, lentils, beans, black-strap mo;ases, dried apricots, raisins.
Daily Dosage Recommendation: Age 19-50: 18mg Age 50+ 8mg
ZINC:
Key Functions: Strengthens immune system, increases white blood cells count, helps regulate hormones; supports absorption of calcium.
Food Sources: Oysters, pumpkin and many other seeds, most meat products, beans, nuts, whole grain.
Daily Dosage Recommendation: Age 19+ 8mg  Pregnant: 11mg Lactating 12mg
Key Functions: Strongly influences nutrient metabolism, detoxification, nerve and muscle function, nail, hair, skin and tooth condition and mental development.
Food Sources: Seafood, seaweeds such as kelp, clams, lobsters, oysters and sardines
Daily Dosage Recommendation: Age 19+:150mcg  Pregnant: 220mcg  Lactating: 290mcg
Key Functions: Stimulates glucose uptake and regulates metabolic processes including fatty acid synthesis; acts as an antioxidant against free radicals
Food Sources: Cereals, legumes, Brazil nuts, beef, chicken, eggs and cheese
Daily Dosage Recommendation: Age 19+:55µg  Pregnant: 60µg  Lactating: 70µg
If you have anything to add to this post, please feel free to Post a comment or share your thoughts through Facebook, Twitter or comment section below to join the conversation.