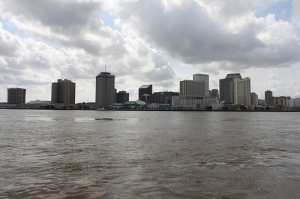 This post is going to go live on Monday while I will be somewhere in the air flying Southwest Airline back to San Francisco Bay Area. My recent trip to New Orleans had filled my brain cells with lots of great traveling experience. It is definitely a great city to visit with its rich history. French Quarter is an amazing place to hang out. It has a great variety of different tours. To name a few: steam boat ride along the Mississippi River, Bus Tours, Vampire Tours, Swamp Tours, Carriage Ride and many others. The city is intermixed with French, Spanish and American roots. You can see it in architecture of buildings – which are absolutely beautiful and something that you will only be able to see in New Orleans.
During a boat tour along the Mississippi river I found out that Domino Sugar Refinery is producing six millions pounds of sugar a day. The Port of New Orleans is at the center of the world's busiest port complex – Louisiana's Lower Mississippi River. Its proximity to the American Midwest via a 14,500-mile inland waterway system, six Class One railroads and the interstate highway system makes New Orleans the port of choice for the movement of cargoes such as steel, rubber, coffee, containers and manufactured goods.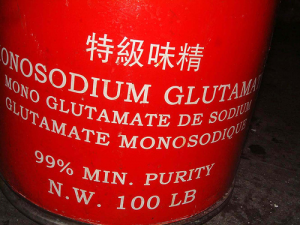 Previous post was about Aspartame and how dangerous it is for your health. Today I would like to talk about other food additive that is extremely dangerous for your health. This additive is found in every fast food chain restaurants and food stores – MSG or Monosodium Glutamate. This is not the first time you hear about this brain cells excitatory and then killing compound. MSG adds a great flavor to your taste buds but takes away years of your life, just like smoking, drinking alcohol, consumption of High Fructose Corn Syrup, and Aspartame containing products. Many manufacturers are adding Monosodium Glutamate for a better taste of food. Your brain is being fooled by the excitatory effect of this chemical compound. For a very short period of time your brain speeds up and reacts sharply. People usually become addictive to the foods that have high concentration of MSG.
MSG and Your Brain