Please follow and like us: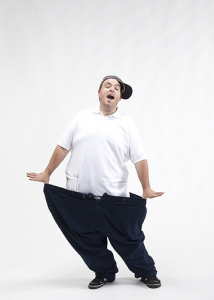 One of the most misguided beliefs about dieting is the idea that you need to eat special food groups in order to lose some weight. What this does to you though is it deprives you of the essential vitamins and minerals that your body needs in order to operate well every day. We all want to be strong and healthy and this can only be accomplished if we have a balanced diet plan (affiliate link), full of nutritious foods that our body requires. . In this article, you will learn about the top 4 myths about weight loss.
The first myth about weight loss is that we should just consume foods from a particular category. This is wrong and this is usually what is followed by many diets especially crash diets. Our body can't run on just 1 type of food because we need a varied and well balanced diet plan in order to stay healthy. We need a bit of fat, protein, water, vegetables, some fiber and carbohydrates. Even those "bad" foods are also required by some people as long as it is taken in moderation. We also need portions of fruits, nuts, grains and seeds as they are essential to keep our immune system (affiliate link) strong to ward off diseases.
Please follow and like us: