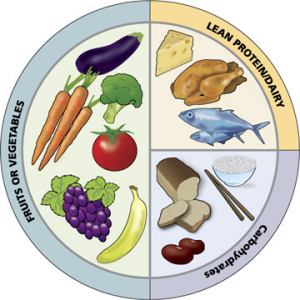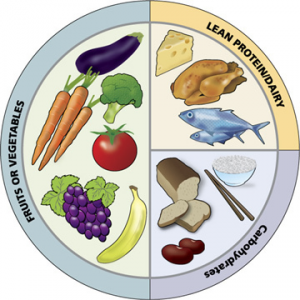 Healthy Eating Habit Tips
This is a guest post By Beth Ellyn Rosenthal about Healthy Eating Habit Tips
"The doctor of the future will give no medicine but will interest his patients in the care of the human frame, in diet, and in the cause and prevention of disease."
Want to eat yourself healthy? You can, thanks to the immutable laws of endocrinology.
Science has proven how smoking can cause lung cancer and excess drinking can hurt your liver.  And just one touch of a leaf of a poison ivy plant can lead to irrational itching.
The same principle applies to becoming healthy. You can literally eat yourself back into bio balance if  you know what to eat. The theory is: if you understand how your body functions, you can use that knowledge to heal naturally. In fact, you have to return to biochemical equilibrium before you can fix any health problem without the intervention of drugs.
However, you do have to be patient. Natural cures take months, sometimes a year. But then  you fix the problem forever, as long as you control what you put into your mouth.
Here are some examples:
Weight loss
 If you need to lose weight, you must recalibrate your metabolism. The only way to do this is get your body back into biobalance.
You have to get six trace elements that need to be balanced in order for your body to behave appropriately. Otherwise, they will create a biochemical road block that will keep you heavier than you'd like forever.
These six elements are:
People having trouble losing weight are typically toxic with calcium and copper and deficient in the other four elements. So, eat cherries (to increase iron), stop eating chocolate (it's high in copper, and that will be the hardest one), shake black pepper on everything (increases chromium), eat more bananas (potassium) and seafood (magnesium), and keep the salmon to a minimum (calcium).
PMS, Hot Flashes, Night Sweats and Menopause Symptoms:
 All are caused by a copper/zinc imbalance, which leads to too much estrogen and not enough progesterone in the body.
Most Western women are toxic with copper and don't have enough zinc. The fix is easy: cut out the foods high in copper, especially during PMS week, and eat more of the foods loaded with zinc.
Female infertility
(If all the parts are working) is caused by a copper/zinc imbalance, too.
Female hair loss
Caused  by a copper/zinc, sodium/potassium and/or a calcium/magnesium imbalance. Sorry, educated eating won't stop male hair loss but it will slow the process!
Is caused by over 30 difficult biochemical imbalances. Not enough calcium is one. So is too much calcium. But the big cause is too much copper. (Swim in the ocean because most pools use copper algaecide. And grapes are for the birds, literally. They are loaded with copper.)
It only takes 21 days to change a habit. Changing what you put in your mouth can change your life.
If you have anything to add to this post, please feel free to Post a comment or share your thoughts through Facebook, Twitter, Google+ or comment section below to join the conversation.