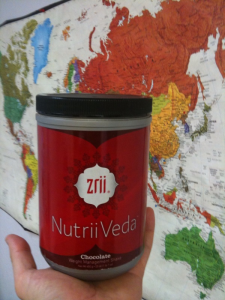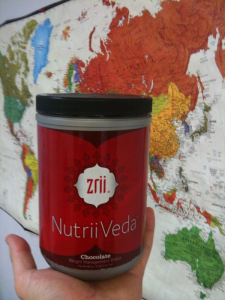 United States population has seen a dramatic increase in obesity cases. More and more people have cardiovascular diseases due to the improper nutrition, lack of exercises and stress. About two thirds of the US adult population is now overweight or obese. Studies have shown that that the prevalence for obesity has steadily increased among male and female, all ages, encompassing all racial and ethnic groups, and affecting population with different levels of education. Prevalence of overweight individuals have gone up form 44.8% to 66% since 1960. The greatest rise occurred after 1980 due to increased usage of refined products such high fructose corn syrup, processed meats, flower, and many other foods. This trend will soon surpass tobacco industry as the leading cause of cardiovascular disease in the United States.
Zrii NtriiVeda is a global leader in the health and wellness industry and provides the solution to a healthy weight management. Zrii is one of the fastest growing companies in the health and wellness arena. NutriiVeda was first lunched in 2007. This nutritional supplement is based on Amalaki fruit combined with other botanicals.
NutriiVeda is a very tasty and refreshing and one hundred percent natural shake that will replace your meal and combines a proprietary blend of 7 Ayurvedic botanicals (below is the list) along with 22 vitamins and minerals, top quality protein, soluble fiber, and essential amino acids. Regardless of your health condition this product can benefit "skinny" and "overweight" individuals and it will work to balance overall body fat level.
The scientifically proven ingredients in NutriiVeda have been shown to support fat metabolism, maintain normal blood sugar levels, curb appetite cravings, and promote greater energy levels. This product is casein and gluten free and contains no preservatives.
The main ingredient Guggul balances excess fat, while Gymnema curbs sugar cravings. Together these two power botanicals create more lean muscle mass and a physiology that is free of toxins – all with just one or two delicious shakes per day.
Synergistic Blend
The blending of healing botanicals is a delicate art perfected only by a handful of experts. Ancient healers skillfully combined the powers of many herbs and botanicals to produce rejuvenating effects that have influenced even the art of modern-day medicine.

Gymnema [Gymnema sylvestre]
Often called the "sugar destroyer," Gymnema has been used by Ayurvedic healers to help support healthy blood sugar levels for thousands of years. Gymnema also supports a healthy metabolism.

Guggul [Commiphora mukul]
Known as the "fat killer" in Ayurvedic medicine, Guggul is a powerful resin extract that comes from the small, thorny mukul myrrh tree. It is known in Ayurveda for its ability to help rid the body of unwanted fat, increase cellular fire, and support healthy cholesterol levels and liver function.

Turmeric [Curcuma ionga]
Native to tropical South Asia, Turmeric demonstrates the ability to compliment circulation and digestion and has been used for thousands of years as a safe anti-inflammatory.

Green Tea [Camellia sinensis]
A powerful antioxidant, green tea contains high concentrated levels of EGCG that neutralize toxic free radicals within the body. It also works to protect the DNA, regulate blood sugar levels, increase thermogenesis, and boost energy.

Amalaki [Emblica officinalis]
For centuries, this small fruit, which grows in the fertile soil at the base of the Himalayas, has often been considered the most effective source for, among other things, promoting cellular rejuvenation, enhancing immune function, and increasing vitality.

Haritaki [Terminalia chebula]
Haritaki has been shown to nourish tissues–particularly the heart, liver, and kidney–and treat diseases of the eye, and by blocking the ability to utilize sugars, Haritaki may have cholesterol-lowering qualities and help eliminate bacteria.

Cinnamon [Cinnamomum verum]
Used in the Vanilla version of NutriiVeda
Cinnamon has a long history both as a spice and as a medicine. Cinnamon aids with problems in the digestive system and is high in antioxidants. Seasoning a high carb food with cinnamon can help lessen its impact on your blood sugar levels. Cinnamon slows the rate at which the stomach empties after meals, reducing the rise in blood sugar after eating.

Cayenne [Capsicum annuum]
Used in the Chocolate version of NutriiVeda
Many herbalists believe that cayenne acts as a catalyst and increases the effectiveness of other herbs when used with them. Cayenne is a medicinal and nutritional herb. Medicinally it aids in elimination and assimilation.
If you would like to buy this product CLICK HERE and If you would like to become a distributor of this product CLICK HERE