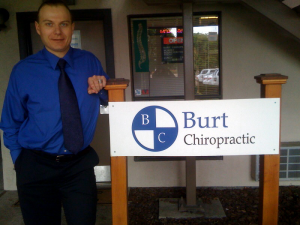 Many of my patients ask me the same question during the course of the care in my clinic. Who is your chiropractor Dr. Burt and how often do you get adjusted? I love to get my spine adjusted and I am certainly the type of Chiropractor who is utilizing the service that he is preaching about. As many already know I am an avid Mountain Biker and my body needs frequent maintenance after prolonged and fast pace rides.
I am fortunate enough to have two chiropractors who adjust my spine on regular bases and both of these Docs get the same in exchange. One of my Chiropractors is Dr. Rick Ciderstrome who is practicing in Castro Valley and the other One is Dr. Robert Faggiano who is practicing in  Fremont. Dr. Rick is coming to my clinic every Friday after 3.00 pm
where we exchange Chiropractic adjustments with each other. Dr. Rob comes in twice a month, usually on Monday and we do the same.  Chiropractic adjustment from a different Doctor is like a handwriting, it does not feel or look the same. Both of these Docs have different adjusting styles and virtually achieving the same result.
Here is a list of  topics that can help you to understand how chiropractic care can benefit anyone:
What Can a Doctor of Chiropractic Do to Help? Read More …
Common Musculoskeletal Complaints. Read More …
Why is Posture so Important? Read More …
How to Manage Pain? Read More …
What is a Pinched Nerve? Read More …
What is a Subluxation? Read More …
What is a Spinal Dysfunction and How Doctor of Chiropractic Can Help? Read More …
Below are two videos where you can witness how I get my Chiropractic adjustment.