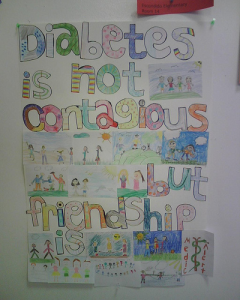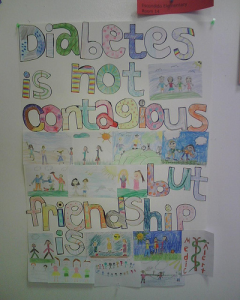 The current global prevalence of diagnosed with diabetes is 165 million and is estimated to increase to 250 million by 2010 and to 330 million by 2025. These alarming figures do not include undiagnosed diabetes or pre-diabetic states.
When a physician diagnosed a patient with diabetes that individual must adjust to a healthier lifestyle. One of the most important factors is making changes in a diet. There is no necessity to skip meals or your favorite foods that you have always loved. It is a scientific fact that skipping meals will increase glucose level in your blood stream, and that is not a good thing, especially for some who has diabetes. Moderation is the key.
It is important to stay away from deep fried foods or oily items, these foods always increase sugar blood level. A great healthy substitute to these foods would be low fat dairy, green vegetables and fruits. It is very difficult to cure diabetes, however, it is possible to bring it under control and live a normal life. Besides keeping a healthy diet it is important that individual with diabetes exercises on regular bases. The best form of exercise would be a cardiovascular training – swimming, jogging, cycling. This will keep your weight in control and will help to control your diabetes.
Foods that contain a lot of fiber is another great way to prevent an individual gaining extra pounds, thus keeping the sugar level low in your blood stream. A great example of foods with great fiber content would be: oat bran, beans, rice bran, cereals, fruits, and vegetables. Garlic can help you with your cold and it can also help you with your diabetes. It is rich in potassium, zinc and sulphur, those are essential elements that can keep your sugar blood level low.
If possible avoid foods that have high Sodium content (salt). You can simply get your sodium dose from many vegetable or other natural foods. This way you will shoot two rabbits at the same time – eating healthy and tasty foods.
It is essential that a person with diabetes keeps in touch with his/her doctor who can check the overall health condition of the person. A regular chiropractic adjustment will help to keep your system running at the higher potential. It is not a secret that nervous system controls everything in our bodies. Thus, if there is no interference from a subluxation the individual will feel even better. Chiropractic care along with massage therapy will also help to enhance joint mobility, decrease muscle soreness and keep your energy level up. Below is the list of symptoms that an individual might experience with diabetes. Chiropractic care can be of tremendous benefit for these conditions.
Musculoskeletal Disorders Associated With Diabetes Mellitus (DM)
Intrinsic Complications of DM
Limited joint mobility
Stiff hand syndrome
Diabetic muscular infarction
Increased Incidence With DM
Dupuytren's disease
Neuropathic arthroplasty
Osteopenia (in type I)
Flexor tenosynovitis
Acute proximal neuropathy
Proximal motor neuropathy
Pyomyositis
Diffuse idiopathic skeletal hyperostosis
Possible Association With DM
Osteoarthritis
My personal advice, please treasure your health from the very young age. That is the most important asset that an individual can have. Many times we go to a doctor when things went wrong long time ago and it is way too late to do something about it.
If you have anything to add to this post, please feel free to Post a comment or share your thoughts through Facebook, Twitter or comment section below to join the conversation.