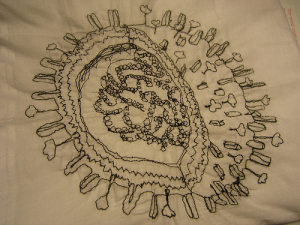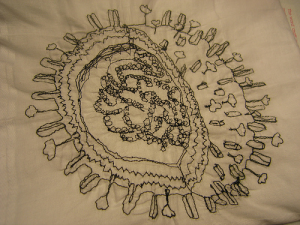 We have entered an official cold and flu season. In Northern California it rains none stop this time of the year and some northern parts of the country it snows none stop. The only people who have fun this time of the year are residents of Hawaii and Puerto Rico. I guess they have fun all year long because of the abundance of sunny days. Many families get seasonal flu or cold symptoms. Some have to skip days of work and some can coop with symptoms and move on. The strength of the symptoms will depend on how strong the immune system of the individual is. Many factors will contribute to the strength of the immune system; nutrition, physical shape, well functioning nervous system and level of stress environment.
Flu symptoms are viral in nature. Please do not ask your Primary Care Physician for antibiotics if you have a flu. They will only make your symptoms worse as they will kill your good bacteria resides in our intestine. These little guys are responsible for your general health. If the are destroyed with antibiotics one might develop  additional symptoms. It takes about a week for our body to destroys the virus inside our body. If the immune system is week it might take much longer with more severe symptoms.
Our son brought as we call in our household a "bug" from preschool. He was the first one who got fever and vomited several times. I was next and my wife followed. During this time we did not take any antibiotics or syrups from Walgreens or other pharmacy department stores. Our daily diet included lots of hot liquids – green tea with lemon, Ginger and a table spoon of honey – yum. Daily food intake always contained fresh garlic in it. 100,000 I.U. Of vitamin A with Zinc has provided a necessary additional boost for the immune system. Our little one was the only who had severe symptoms and continues to have slight cough. As of this writing Saturday 12/18/2010 my symptoms are completely gone and the first time I began to experience themwas last Friday. My wife still has occasional sneezing problem but nothing major. As you can see the body will find the way to fight the "bug" aka viral infection. Even if you have fever that is a sign that your body fights the infection. By raising body T our immune system can easily destroy the protein membrane of the virus. Lay down in your bed and sweat it out. You will feel much better in the morning. However, if fever reaches a critical point and it does not go down call 911.
Symptoms
Cold
Flu
Fever
Rare
Characteristic, high
(100-102 degrees F); lasts three to four days
Headache
Rare
Prominent
General Aches, Pains
Slight
Usual; often severe
Fatigue, Weakness
Quite mild
Can last up to two to three weeks
Extreme Exhaustion
Never
Early and prominent
Stuffy Nose
Common
Sometimes
Sneezing
Usual
Sometimes
Sore Throat
Common
Sometimes
Chest Discomfort,
Cough
Mild to moderate;
hacking cough
Common; can become severe
Complications
Sinus congestion
or earache
Bronchitis, pneumonia;
can be life-threatening