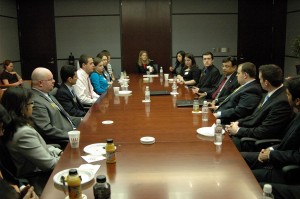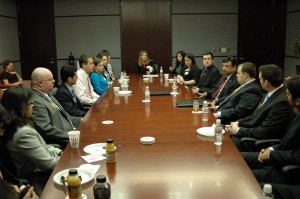 Chiropractic Busy Business Executives,  and Other Healthy Tips
When it comes to pain and discomfort our bodies react the same way either it is a blue color worker or  top notch business executive. Pain is a neurological signal that tells the body that there is something wrong with it and it is time to take care of the problem. However, with constant deadlines, business meetings, prolonged flight hours, and sleeping in an uncomfortable bed on regular bases will take a toll on people who are in a constant stress mode. I am talking about business peoples who are on the go all the time.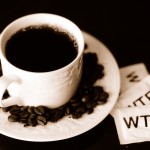 Business Executives are bombarded with deadlines at all times. As we all know deadlines are extremely stressful and often times force to push the body to a limit. During these periods of time large amounts of coffee is being consumed and lack of sleep is a final result of this wishes cycle.  Coffee is a great way to keep one awake but there is a price tag that comes with it. During coffee consumption two things are happening to a body.
It drains the adrenal glands. These are small glands that are located one on top of each kidney. These glands are responsible for production of the  adrenaline that is only designed to be produced during the "fight or flight" reflex. As a result your heart rate and the rest of the internal body parts work several times faster than in normal working conditions. This process drains to much energy and requires more coffee consumption and more adrenaline production.
Caffeine is diuretic. It completely dehydrated your body. Does it ring a bell that you need to go pretty soon right after you have a cop of coffee? If this process goes for a frequent period of time (I am talking about months) eventually person will collapse due to the over exhaustion. This process also Producess extra stress on a muscloskeletal system.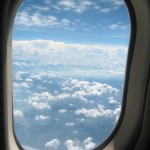 The other stressful part of being Business Executive is being involved in a prolonged international flights. Sometimes it takes up to 24 hours to travel from one part of the world to another. Of course, flying business class help a lot but it is not the same as sleeping in your own bed. Also the other factor is a huge time difference that a person has to adapt to. Sometimes it takes up to two weeks to adjust to a new time zone. By the time you get used to a new time zone it is a time to fly back or fly to different part of the world. This schedule will alter the sleep cycle of the human body. My teacher used to say:" Sleep is your weapon." He was always saying get as much sleep as possible before the exam. Your mind and body will function at its physiological maximum potential.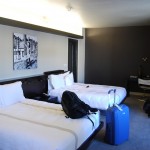 Everyone who travels has to stay in a Hotel. Often times, it does not matter how expensive the hotel is and how good the room looks like inside. Nothing can replace the mattress you sleep on and your home environment. I think everyone can relate to this experience. In the morning your neck or your back is sore, twisting and turning all night because one can't find a comfortable position.
When you get up you feel like you have been hit by a truck or you drank with your bodies all night long. I think the story sounds familiar to many. The next most probable step would be have a breakfast with COFFEE. Have you noticed a pattern here? It is back to the COFFEEE again.
Let's find a solution to these problems:
Instead of reaching for your morning cup of coffee, you can do your body a big favor by eating a healthy breakfast instead. A good breakfast, maintained by a healthy lunch, will keep you energetic all day. You can read News Target's page on breakfast to learn to distinguish between the good and bad breakfast foods, but whatever you do, don't wash it down with a cup of coffee.
How to Survive Overnight Flights:
What is "economy class syndrome?" I thought it referred to dark circles under the eyes, cramped legs and sore necks that are part of the joy of long haul flights. Recently I learned that "economy class syndrome" is a more serious condition, described as " deep-vein thrombosis, or the formation of a blood clot, usually in the legs, a rare but fatal condition that occurs as a result of sitting  for long periods of time, immobile, on international flights." Read More …
Sleep better in hotels with these 10 tips
Trying to sleep when you travel is a challenge – sure, some people may be born with the ability to sleep anywhere, but others (myself included) need a little more comfort to grab a good night's sleep. In this list, you'll find ten tried and tested tips for getting a better night sleep in a hotel room.  Best of all – most of these tips don't involve spending (too) much. So, check out these ten tips, and with a bit of luck, your next hotel stay will be a more relaxing experience! Read More …
When you travel for business to a different part of the world chances are that you will land in a major metropolitan city. Doctor of Chiropractic who had training in accredited Chiropractic school is available for you in these big cities. Chiropractic adjustment of the entire spine will enhance the performance of your nervous system and therefore your entire system will function much better. You will feel more energetic and will not have the need for coffee. Here is a list …
Question: Did you find this post useful? What healthy tricks do you use when you travel to a different part of the world?  Read More