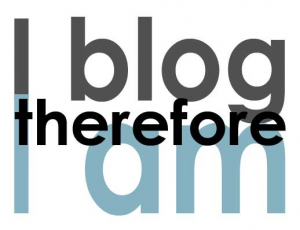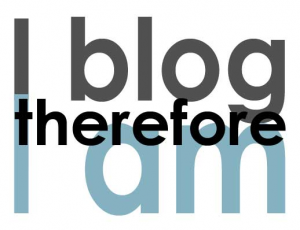 It has been officially four months since the inception of  this blog. Official starting date was August 1st, 2010. So far it has been a very interesting and challenging journey. Often times I felt like I was back in Chiropractic School, where a lot of effort and concentration was required. I even wake up in the middle of the night from time to time and thinking to myself: "Did I mention this information in this post and that post?" I know, it sounds funny, but it a reality. I just want everyone to know that I take this project very seriously by delivering unique and interesting content to my readers.
I would like to say a big thanks for anyone who stopped by this blog and left a comment and kept the conversation going. It means a lot to me. Thank you very much to all of the Twitter followers. Without your re tweets this blog would just be a static page in a blogosphere world. On Tuesday morning 12/07/2010, the official Burt Chiropractic Facebook Fan Page hit 100 subscribers from different parts of the world. Thank you very much for being a fan and for your support in my blogging journey. Facebook users don't be shy to leave comments or click a share button. This is the only way to express the  knowledge about Chiropractic and health in general all over the world without boarders.
I will stay committed to deliver health related news three times a week. Next year I will try to deliver more videos in my blog posts. The range of video blogs (or vlogs) would be from particular real patient health problem to health related news where I will be speaking in front of my camera (pardon my accent :)). Today's post is based on six most popular blog posts that were published in the past four months. Hope you enjoy it. Please don't be shy by re tweeting it, like it, share it, email it or any other way you could help me to spread the word in a social media world.
Sincerely, Dr. Burt
In medicine, there are different ways to treat a patient. Some go for a surgery and this is usually the case when the patient's problem cannot be resolved by other means. Surgery is the last resort with any injury or chronic pain. Some go for physical therapy while others prefer the chiropractictreatment. Many people utilize chiropractic services on a daily bases. However, how many people understand the theory scientific explanation behind chiropractic treatments. The philosophy in chiropractic care is that our body has the ability to heal itself without any medications. Our body naturally has the capacity to heal. It is also said that every few years, we get a completely new body. Our skin shed to make way for new skin and so do our organs but it does take awhile and with this knowledge we know that our body can really heal itself. It is the human spine that forms the foundation of our body and when it's in the right position and there are no hindrances to it, we are at our best shape both in mind and body. The goal of chiropractic treatment is to achieve healing by regulating and maintaining a stable condition for our body. READ MORE..
Your body contacts the bicycle in three areas; your hands, your seat, and your feet. The relative positions of feet, seat and hands determine your comfort and efficiency on the bike. There are several variables that determine these positions; crank length, distance from crank center or bottom bracket to saddle, saddle angle, seat tube angle and saddle offset, distance from saddle to handlebar, relative height of saddle and handlebar width, and handlebar drop on road style handlebars. When these measurements are not taken seriously into consideration, pain and fatigue is inevitable during the ride. READ MORE…
When we expect a good night sleep, the majority of us consider mattress characteristic and features, room temperature, room illumination, and noise. Hardly ever we will think about our pillows. There are a lot of options available nowadays. It is important to know that ourcervical spine alignment is an important feature of our general well being. Selecting a head support which is equally comfortable to sleep with as well as be able to improve the quality of good night sleep, has to be a necessary foundation for a good nigh sleep. READ AND WATCH MORE …
The temporomandibular joint, or often called as TMJ, is the joint of the jaw. We have two temporomandibular joints that work in unison, one on the either side of the jaw. It got its name because of the temporal bone and the mandible that forms the joint.
It is the most used joint in our body. It has 6 main components and they are themandibular condyles, the capsule, thearticular surface to the temporal bone, thearticular disc, lateral pterygoid and the ligaments. READ MORE…
Last week I was visiting my family in New York City. My sister had her third child, beautiful and healthy baby boy – Gabriel. As soon as I saw my nephew my professional eye has noticed that his head was bent to the left at all times. Either he was laying down in his bed or held in hands the position of his head would not change. I could not help myself but perform a digital palpation of this one month old baby and figure out what was happening. READ MORE…
East Bay Upright MRI has acquired a coil that take a full image of the entire upright spine – it takes only eight minutes to complete this process. This radiation free evaluation can also monitor the success of treatment provided by a Doctor. The only way that evaluation of scoliosis can be accurate is when the patient is in upright position. Conventional, recumbent MRI machines can not deliver necessary results. This radiation-free application can be performed in the same amount of time and at the same cost as diagnosis and monitoring by X-RAY. READ MORE…
Post a comment below or share your thoughts through Facebook, Twitter or comment section below to join the conversation.