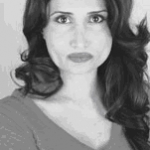 Could Your Building Be Making You Sick?
According to the EPA there are roughly 80,000 chemicals rampant in our society and the biggest culprit is architectural products. Architectural, industrial maintenance coatings and household cleaning products are responsible for 38 tons of emissions a day. Since the oil embargo of the 1970swe have chosen to create buildings that act as a well sealed cocoon, which if not designed correctly could become very toxic for the occupants.
Indoor pollutants can be roughly divided into 6 categories:
 Volatile Organic Compounds
Toxic by products of Combustion
Mold
Pesticides
Naturally Occurring Pollutants
Electromagnetic field pollutions
Volatile Organic Compounds:
In simple terms VOCs are chemicals containing carbon, except for a few exceptions, these are volatile because they don't need extraordinary conditioned to go from solid/liquid to gaseous. It could happen under very normal temperatures and conditions like any typical indoor or outdoor environment. These chemicals are used in everything from paint, carpeting, and upholstery to our food products like decaffeinated tea or coffee.
I know, you see a lot of labels with Zero-Voc plastered on them, you might want to look further if these products are really devoid of all glycol or petrochemicals ingredients. Health impacts of VOCs range from headaches, nausea, all the way to liver and respiratory problems.
Toxic by products of Combustion:
These are byproducts of processes such as furnace burning or water heating and could be carbon dioxide, carbon monoxide or particles etc. Exposure doesn't necessary mean death it could cause headaches, nausea, fatigue, sleepiness etc.
Mold
All you need for mold to develop is presence of oxygen, a good combination of humidity and temperature and any nutrition source which could also be cellulose based insulation and of course wood is an obvious one. Some of the fungi that cause mold also produce VOCs as a byproduct when they're decaying a material for nutrition.
Pesticides
Are usually included in products to give them shelf life or to give them antimicrobial products. Formaldehyde is commonly used for that, but you never see it mentioned on label.
Naturally Occurring Pollutants
Range from dust, dust particles, pollen to radon which is decaying of radium in the earth's crust and seeps through poor foundation or construction details. Health impacts range from respiratory problems, allergies all the way to cancer. 
Electromagnetic field pollutions
Electromagnetic field pollution occurs every time electricity is generated. We are surrounded by it  with wireless networks, power lines, computer screens, microwave ovens, TVs, lighting, electrical outlets, cordless phones, wiring, appliances, etc. Exposure to EMFs of specific equencies/intensities has been linked to depression, loss of energy, irritability, inability to concentrate, chronic fatigue, headaches, weakened immune system, cancer, brain tumors, Alzheimer's, autism, childhood leukemia, birth defects, accelerated aging and miscarriages.
You can subscribe to Hafsa Burt's BLOG   HBAARCHITECTS   to continue the discussion.
Mrs. Burt is the principal owner and architect of a bay area base Architecture, Interior Design and Planning firm. An environmentalist, she actively advocates the 2030 challenge and is a huge proponent of holistic high performance buildings. She specializes in Indoor air quality and targets "healthy buildings" in her practice and design philosophy. As a principal of a small size firm, she is actively involved in all projects with a commitment to the practice of architecture as a collaborative, innovative enterprise.