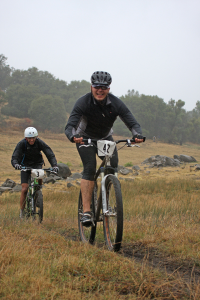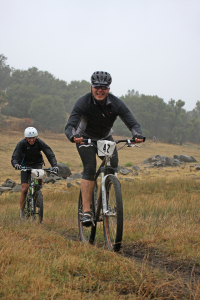 I was debating for a while if I should publish this event on my blog. Suddenly I have come to realization that Doctor should show his patients what he is recommending to his patients, which is exercises on regular bases. Previous post was about chiropractic adjustments that I get regularly, and this post is about sport activities that I can not live without. Many of my patients already know that I am an avid Mountain Biker. I really enjoy riding my bike 3 times a week for couple of hours. This sport activity provides my body a great cardiovascular exercise and for my  mind a necessary energy for my activities of daily living.
Most of my training is done on a 29er bike, which is a bike with slightly larger wheels than a traditional bike that most people ride and see in the department stores. Also this bike has only one gear, which is called Single Speed. Single Speed rides provides a better  workout than a geared bike. A rider simply does not have an option to shift gears when climbing steep hills. This combination provides building blocks for longer endurance rides which at times go as long as 30 miles and take about 4 hours to complete. It is not an easy task to accomplish and everyone feels how the gravity fights against the muscle strength and oxygen capacity of each rider.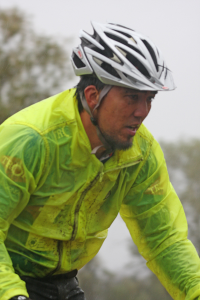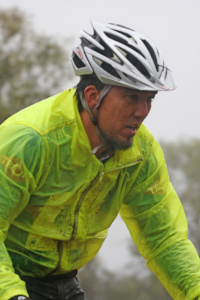 On 10/24/2010 was my third race of the season which was organized by TBF Racing. My friend Malvin and myself were doing 50 mile relay between the two of us. Four laps total, twelve and a half miles each. We were a team of two riders, who were the only team among 17 teams in our category with single speed bikes. Yes, we were racing against geared bikes and were ready to test our limits on this race.
The forecast was not favorable at the time of the race. It was going to rain but we did not know how hard it was going to rain.
Race began sharp at nine o'clock in the morning. We strategically planned  that I will begin the race and Malvin will finish it as he is a stronger and faster rider than I am.
This strategy would provide us a better finishing time.
As soon as I began the race I have realized that this will be a real challenge racing bike in these harsh conditions. The most difficult part was to slow the bike down while going down the hill. The terrain on this trail is very sandy and water with sand gets into the brakes pads and rotors. This created sand paper effect. Basically on a ninth mile of this race my brake pads were gone, and I had to use my left foot to slow the bike down and finish my first lap. We were concentrating our efforts on strong climbs and tried avoiding the crashes as much as possible.
After my first lap, I had a little over an hour to find new brake pads for my Shimano XT  calipers. I knew if I failed to find these pads Malvin would have to ride his bike for 37.5 miles in these conditions, which I didn't think he would have enjoyed.
After twenty minutes of search one of the racers informed me that he has two sets of pads that I was looking for and he was willing to sell it to me. I could not have been any happier when he told me that. It took me about twenty minutes to install front and rear. When I took out old pads there was nothing left on them. I actually burned them all the way to the metal base plate.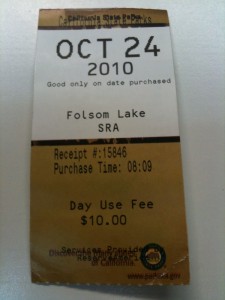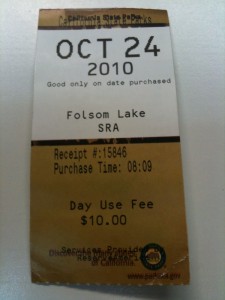 By the time Malvin finished his first lap the rain began coming down even harder and the wind speed has increased. When I began my second lap the trail was not saturated with the riders as it was when I began my first lap. It was open and no one could slow me down at that point, except deep waters and strong head wind. It felt like I was moving much faster on my second lap, occasionally passing other riders.
When I was done with my second lap Malvin was ready to for his final run. The rain and the wind has not slowed down throughout the entire race. Many riders had flat tires, broken chains, shifting problems,  crashes and some other mechanical problems. The most common problem was the problem with the brake pads as everyone burned them really fast.
We finished this 50 miler challenge on our Single Speed Bikes in five hours and six minutes (Look under Male Relay Under 80 – Team Tropa). Out of seventeen teams we have arrive to a finishing line as team number six. We were both shocked by these results. If we had geared bikes we had a chance to be on a podium and  get a prize, or never get to a finishing line because of the mechanical problems. Overall  our Finishing Place was #22.
This was the most exciting, exhausting, endurance challenging, mind  blowing and harsh weather conditions race. Both of us have never experienced this kind of riding before. And yes, if opportunity arrives we will do it again. Happy trails everyone.
Question: What was yours the most challenging riding experience? Do you ride bikes on regular bases as an exercise?