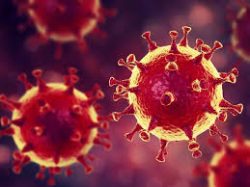 Coronaviruses are a large family of viruses that are common in humans and many different species of animals, including camels, cattle, cats, and bats. Rarely, animal coronaviruses can infect people and then spread between people, such as with MERS-CoV and SARS-CoV. The virus that causes COVID-19 is spreading from person-to-person with reported cases all over the world.
In our local community San Ramon Unified School District Closed all Schools till April 10th. That period will include Spring break for all of the kids. Hayward State and Diablo Valley College Closed its doors and offer classes via web. People are not encouraged to use public transportation such as BART and AC Transit. It feels like the end of the world is coming – empty streets, empty store shelves and people are hiding inside of their houses.
At this point and time we are reducing our days to two times a week. Those days will be Monday and Fridays. It will help those in need of chiropractic care. If people stop coming we might close the doors completely for couple of weeks. It would be safe to assume that this situation will lead to staycation.
Things that can help to prevent the spread of Coronavirus (COVID – 19)
Routinely clean all frequently touched surfaces in the workplace, such as workstations, countertops, and doorknobs. Use the cleaning agents that are usually used in these areas and follow the directions on the label. No additional disinfection beyond routine cleaning is recommended at this time. Provide disposable wipes so that commonly used surfaces (for example, doorknobs, keyboards, remote controls, desks) can be wiped down by employees before each use.
Wash your hands. You should wash your hands before meals, after using the restroom, and after you've been in public where people are actively spreading germs, such as handling doorknobs and public touch screens. Also make sure not to touch your face when you're out and about because touching a germy object, such as a door handle, then touching your face is a great way to expose yourself to germs.
Eat Healthy Foods. A balanced diet full of whole grains, fresh fruits and vegetables, lean protein, and healthy fats will keep the good bacteria in your gut happy. This microbiome is one of your body's first lines of defense when it's exposed to germs, so keep them healthy and you will keep yourself healthy too. It's a good idea to cut down on added sugars because they can throw off the balance of good and bad bacteria in your gut. Make sure you stay well hydrated, filtered water and cold pressed drinks will help your system to be in figting mode against the virus. It certainly doesn't hurt to increase your intake of Vitamin C either as a food source or supplement , Vitamin D(which we have plenty in California)
Get a good night of sleep. My teacher used to say "Sleep is you weapon" t is is very important to recharge your batteries. This will certainly help to keep your immune system strong. When you sleep, your body uses the time to rest and rejuvenate. Sleep is integral to your overall health and wellness, so make sure you're getting enough of it. If you find that you have trouble sleeping, then check your sleep environment. The room should be cool, dark, and quiet. Also take a look at your nighttime routine, making sure that all electronics are turned off at least one hour before bed and you're doing what you can to relax in that time to prepare your body for sleep.
See Your Local Chiropractor. Chiropractors focus on keeping the nervous system is tip-top shape. One of the reasons people are stuck in the sympathetic or stress modes of their nervous systems is because of 'spinal lesions' we call vertebral subluxations. Physiologists have proposed that vertebral subluxations are associated with exaggerated sympathetic activity and that by correcting these lesions we can restore the body back towards the more normal and healthy resting tone. When this happens, voila, appropriate immune responses result! One study, from the National College of Chiropractic in Lombard, Illinois, found that disease-fighting white blood cell counts were higher just 15 minutes after a chiropractic adjustment was applied to the upper back. Another study investigated the immune response in HIV-positive patients under chiropractic care. After six months, the group receiving chiropractic adjustments showed a 48 percent increase in white blood cell (CD4) counts. Conversely, the group that did not receive chiropractic adjustments experienced a 7.96 percent decrease. Making sure the connection between your brain and your immune systems is at its best is one of the first steps to a healthier immune system, no cell will function the way it should if it is not getting the right messages.