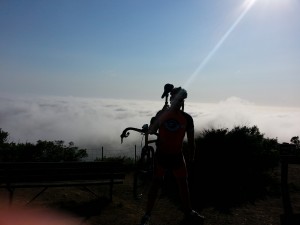 Chiropractor Should be a Health Role Model to Patients
It is not a secret that quality chiropractic adjustment requires physical strength and precision. Musculoskeletal system of a chiropractor is constantly in semi bend positions in order to deliver a proper cervical, thoracic and lumbar spine adjustment. Just like a car we "chiropractors" are going through wear and tear in our body and do require tune up on regular bases in order to function to its full potential. A well maintain chiropractor is a perfect example of health for patients. In the next few paragraphs I will try to explain how I take care of myself at the office and outside of the office.
Monday, Wednesday and Friday are my working days. Get up at 6.00 am and start my morning with Organic Green tea in order to wake my system up. Taking supplements and minerals with my tea is a habit that I have developed over the years. If I forget to take my supplements for some reason there is always a back up package at my office. Stretching and push ups are only taking 15-20 minutes and is another great way to wake up a system and keep your core activated. Making breakfast for everyone is a family tradition. Dropping our son at school at 9am and start work at the office at 9.15am.
We are seeing patients from 9.30am-1.30pm and then from 3.00pm-7.00pm. I do not have typical lunch hours. Instead of going to a restaurant to eat I go to a local GYM and swim 1km a.k.a  0.6 miles. Occasionally I do 1 mile swim when morning patient flow ends at 1pm. My lunch hour is usually done at the office with already prepared healthy meal that I bring from home. Swimming helps me to keep my mind clear and focused. It is the only exercise that activates every single muscle in a human body. But the most important thing it helps me to keep my endurance fitness up to date which is super important for my Mountain Biking rides which ranges from 20-30 miles without any breaks. I call them express rides.
On Tuesday, Thursday and Saturday I ride my bike. Tuesday and Thursday is usually 20 miles ride and Saturday is 30 miles ride (that one is painful) Riding bike in a nature is an awesome and magical experience. Besides great benefits for your central nervous system which is being activated from balancing a bike to a precision steering on a single track, it is also a great cardiovascular exercise. When I Ride a bike I always try to push my endurance level to a next level. Strava is an application that records my rides via Garmin GPS and it shows me things such as maximum heart rate, speed, elevation gain, calories burned and much more. Every year I participate in endurance mountain bike races, which ranges from 30 miles and all the way to 50 miles. I race them solo on my single speed 29er. Couple of years ago I have tried Tahoe Sierra 100 which is one of the most difficult races in Northern America. I thought I was ready for that but that was not the case.
Every Friday I get a full spine adjustment from my Chiropractic School Classmate. One Friday he drives to my clinic and next week on Friday I drive to his clinic. Every chiropractor must get what he or she preaches. Chiropractic Adjustment keeps my vertebral joints aligned and helps to function my nervous system at its fullest potential. A well adjusted spine helps me to get better results with my physical activities such swimming and biking. At this point I am 41 years old but deep inside I still feel like I am 20 years old.
"Stay Active, Eat Well, Rest and Get Your Spine Adjusted" – Eduard Burt, D.C.