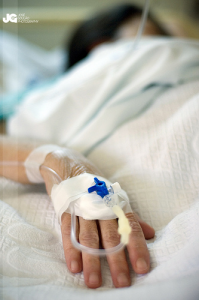 Studies show that medical errors can occur in about one-third of hospital admissions. It is really scary to admit but the facts point out that medical errors are about 10 times more common than what was previously estimated. One study is authored by David C. Classen, MD who is an associate professor of the Salt Lake City's University of Utah in medicine. Dr. Classen used a new tracking tool to be able to accurately determine where and what areas the common medical errors happen and for them to focus on improving these areas. He doesn't want to ruin his profession by exposing these medical errors but his main goal is to promote awareness with his fellow physicians with what they need to improve in these areas. Through voluntary reporting and other methods, Dr. Classen was able to develop a new tracking method for determining medical errors.
Protecting Patients From Common Hospital Errors
To name a few most common hospital errors include some medication related issues, hospital acquired infection and procedure mistakes. These are the most common ones which Dr. Classen's procedure was able to determine. But according to him, proper knowledge by asking question and talking with the physician could reduce the risk of medical errors.It is very important for a patients to know why they are taking certain medication and what effects does it bring to their body when they start taking it. And talking to the physician that would be responsible for the patient's surgery is also very important. Talking with the physician about all the steps involved and asking questions that might be difficult for a patient to understand are just some of the important procedures that are sometimes taken for granted. A patient should also make sure that when they will undergo certain surgery they should bring an advocate, either a family or a friend that could watch over things and can also help them get a clearer view of things.There are times when a surgery needs to use certain devices like
urinary catheter
. A patient should ask their physician daily of when they will remove it. Because sometimes infection might develop through this and it should be removed as soon as it is no longer necessary.
Looking For A Second Opinion
It is very important that a patient should seek for a second opinion if they are not satisfied with the findings of their first physician. Some conditions has numerous ways of treatment and there are also several conditions which have the same symptoms and different physicians might have different findings.Another patient safety expert
Peter Pronovost, MD
believes that the new tracking tool is way too far from fail-safe. He is a professor at Baltimore's Johns Hopkins University School of Medicine on anesthesiology and critical care medicine. According to him this tool is not really a good measure of the hospital errors problem.Though patients should be very careful in choosing where they will have their surgeries, like researching about the hospital's bloodstream infection rate and such. And they should make sure that the physician that would handle the operation has a lot of experience in that area. Even in the medical field practice really makes it perfect says Dr. Pronovost. Though he doesn't deny the fact that this new tracking tool shows the need for patient awareness and system improvement on the medical field, it is just another call to action to raise awareness on hospital errors.
If you have anything to add to this post, please feel free to Post a comment or share your thoughts through Facebook, Twitter or comment section below to join the conversation.