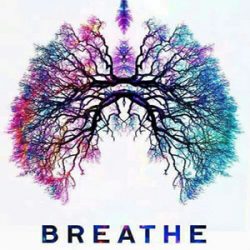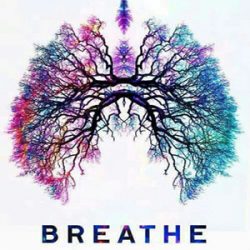 Chiropractic Care, Rib Pain and Proper Breathing
Don't forget to breathe people!
I know you probably like "what is he on about? I breathe, I'm walking and I'm alive" that's not the point. The point is that everyone forgets to actively breathe more oxygen into their lungs. This is because in this day and age everyone is busier and our sedative lifestyles are becoming more prominent so we forget to breathe or we hold our breaths without noticing. So how can we achieve greater vitality?
Simple just breathe more, breathe deeply and focus on where it is going in your body.
Oxygen is vital for all the nutrients in our bodies. It is essential for the functioning and alertness of our brains, ever wonder why you're yawning or tired? Not enough OXYGEN!
It's also important for our nerves, glands and internal organs- these are all connected. If one fails the other will too and then a domino effect arises.
So it's simple "BREATHE" and let it the oxygen consume you !
Anatomy of a rib cage
Care of the thorax in the chiropractic setting is adapted to the beautiful design of the chest. We are indeed fearfully and wonderfully made.
It was designed to give protection to the vital organs, in particular the heart and lungs. However, compromise was needed to enable us to breathe.
So these organs are surrounded by a cage of bone, interspaced with small gaps filled with muscles, and some other structures, nerves and an artery. They have to rise, increasing the space in the chest, drawing fresh air into the lungs, and then drop again as we exhale.
The ribs have a bucket handle configuration, with one joint in the front, with the breastbone, and three joints at the back, with the spine, allowing the ribs to rise and fall rhythmically with breathing.
The ribcage
Rib pain treatment by chiropractors was designed around this beautiful structure. Like anything mechanical, the ribcage too needs maintenance. Both the joints at the front, the costo sternal joints, and the joints at the back, the costo spinal joints, can be injured by freak movements.
An unexpected sneeze, a bout of bronchitis and trauma such as the injury from a seatbelt in an motor vehicle accidents, or a fall on the fist as in skating; all of these can and do injure the ribcage.
Rib subluxations can be exquisitely painful. Every breath may be a nightmare. However, the treatment, correctly done is not usually particularly painful.
Breathing is an automatic bodily function. Every day we do it up to 20,000 times without a thought, but most of us don't use the full potential of our breathing to feel energised and to keep in good health.
Poor Breathing – Poor Posture
Poor breathing is usually connected with poor posture, physical stiffness, tense shoulders, a curved spine and a rigid pelvis, all of which disturb the natural balance of the body.
Therefore, when your breathing is out of balance the diaphragm, abdomen and pelvis are also out of balance.
Poor Posture – Poor Breathing
With so many of us becoming more and more sedentary in our lifestyles, a common bad posture seen during sitting is the head forward, with rounded shoulders and a slightly caved in chest. This posture stops the rib cage opening up and makes the mid back area tight and often painful.
Important points to remember to help your breathing
• Limit the amount of time that you spend sitting
• Watch the posture of your upper back at all times
• Make sure that your abdominal muscles are fairly strong and have good tone.
• The most efficient way to breathe is by pushing through the abdomen, or the diaphragm, as gravity dictates, to encourage the air to go to the bottom of the lungs where the best blood supply is and oxygen exchange will occur most efficiently.
• Only through abdominal breathing can we access this deep breathing.
If you follow these points and breathe in this way, the diaphragm can move up and down efficiently, hence massaging the internal organs below and ensuring that there is good blood circulation.
Rib pain treatment
Rib pain treatment is usually straightforward unless associated with trauma or costochondritis.
Your chiropractor will likely use one of a number of loosening up techniques prior to manipulation. This could be massage, or a vibrator, or stretching, or a mobilising technique. D not mistake radiating rib pain for a heart attack – read more here