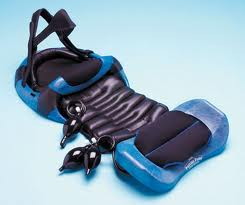 It has been about six month since I have purchased Posture Pump Pro 4100 for myself. I am an avid mountain biker and ride hard tail bikes in order to achieve the best performance out my body and out of the bike. My regular ride is 20 miles on a single speed and can range up to 35 miles on a geared bike with quite a bit of elevation gain. I use Posture Pump 4100 after those prolonged rides. I feel the stress that spine has experienced during these prolonged ride. Of course the optimal situation would be getting a chiropractic adjustment. However these long distance mountain bike rides happen during the weekend and the two doctors of chiropractic that I trade adjustment with also have fun somewhere else.
Many cyclists know the feeling when your body is in flexed position for a prolonged period of time. This statement is even more applicable for rode cyclists. Their flexion angle is much greater in order to provide better aerodynamics and achieve faster speed. Forward prolonged flexion generates a lot of load on the anterior section of an intervertebral disc (IVD). This results in stiffness and lack of motion of the vertebral joints and over a long period of time might be the cause of IVD degeneration or disc protrusion.
The solution to this problem is Posture Pump 4100. This device allows to pump liquids into an intervertebral disc and helps to restore the lordosis of the cervical and lumbar spine. After fifteen minutes of use I feel like I have a brand new spine. During the week days I follow up with my personal chiropractor who is adjusting my spine and I do the same to his spine. Here is a testimonial with pre and post X-Ray analysis.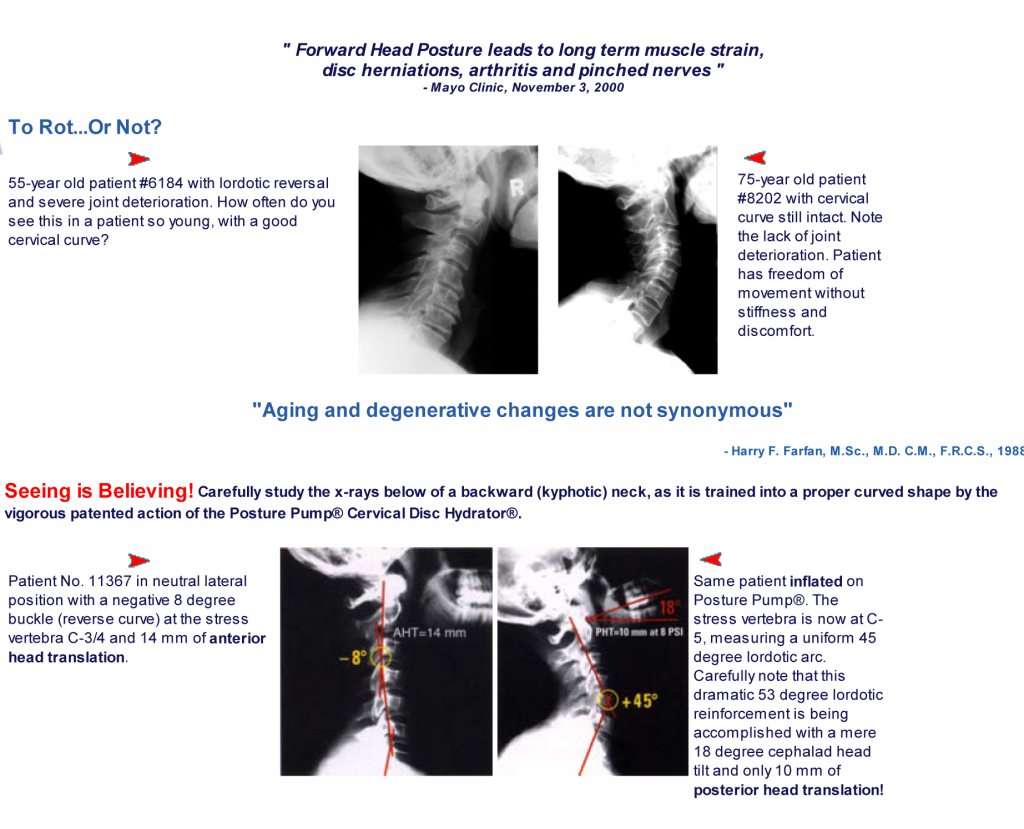 Below are the videos that explain in details how Posture Pumps Works. There are also two separate models. For your cervical spine only is Posture Pump 1000 and for your lumbar spine only is model 2000.
VIDEO REVIEW FOR LUMBAR SPINE ONLY – MODEL 2000
VIDEO REVIEW FOR CERVICAL SPINE ONLY – MODEL 1000
VIDEO REVIEW FOR CERVICAL AND LUMBAR SPINE  SPINE – MODEL 4100