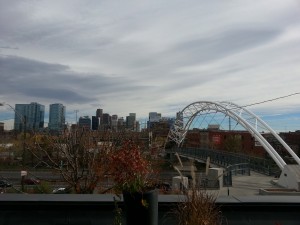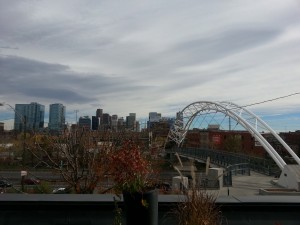 Last month I had a chance to travel to Denver Colorado with my family. It was a mix of business and pleasure. We took our 5 year old son with us to explore something new. After living in the Continental USA for over 20 years I have realized that I have traveled more to see the rest of the world like Asia, Europe and Middle East and never really explored the life in the rest of the country. Besides living  in Brooklyn, New York for 5 years and travel by car in four days to the West Coast – originally to Los Angeles area and then to San Francisco Bay Area where I have been living and working ever since. Last year we have visited New Orleans and this year it was time to explore a new city.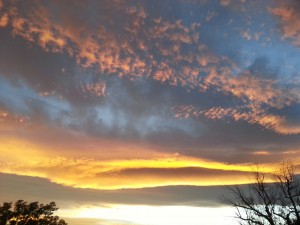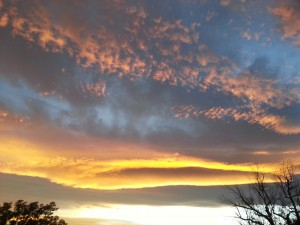 We have arrived to our hotel in Denver really late at night. It took a while to get a luggage, take air train to a bus took us to a rental car terminal and driving to a hotel. We woke up in the morning relatively early. Through the window of our hotel we were able to see the Mountains that surrounded Denver which were completely covered in a snow. I was trying to find the image on my camera of this amazing view but I was not able to. However, I have an image of the beautiful sky tat was all over the news that day.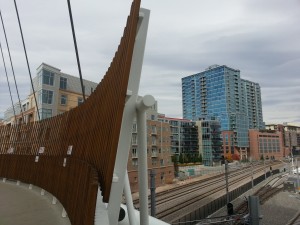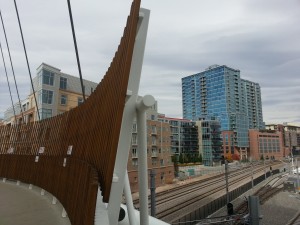 The weather was really nice about75F and stayed like that pretty much the entire week, which was very warm for this time of the year for Denver, Colorado. We began our day by stopping at local Starbucks. Hot green tea and protein pack is our morning meal when we travel. Drive towards downtown Denver was nice and pleasant. The architecture along the way was very clean and modern. Most of the people in Downtown Denver live in multifamily buildings in spacious lofts or condo apartments. The city continues to expand its multi residential real estate with construction sites in different parts of the town.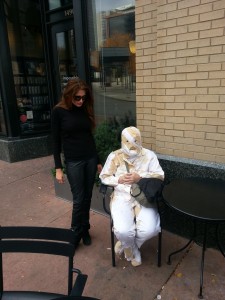 Denver is full of life. Denver University brings in a lot of young people from all over the country and different parts of the world. I was able to hear people speaking Spanish, Arabic, Russian, Hindu and some other languages that my ear was not able recognize. Multiple restaurants and bar with tables outside attract many people to eat out. Denver is an extremely clean city. No matter what part of the town I was visiting it was still very clean. This is a photo from a zombie walk festival – one of the residents. A zombie walk is an organized public gathering of people who dress up in zombie costumes. Usually taking place in an urban center, the participants make their way around the city streets and through shopping malls to a public space (or a series of taverns in the case of a zombie pub crawl) in a somewhat orderly fashion.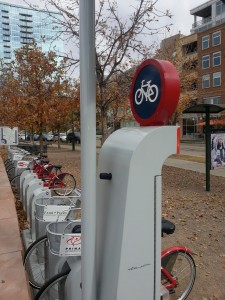 Downtown has Bcycle station where you can rent the bike by an hour, day, week or a month or even get an annual pass. If you use the bike for 30 minutes between each Bcycle station it is absolutely FREE. All you need is your credit card to secure the payment and you are good to go. It is a great way to commute around downtown and avoiding driving a car and paying for very expensive parking for your vehicle. It is also an extremely healthy and green way to move around the town. Bcycle continue to expand its terminal station throughout downtown Denver.
LoHi, is the eastern section of popular Highland. Bordered by West 38th Ave, I-25, Zuni Street St and Speer. It's home to young singles, urban professionals and growing families, who enjoy the quiet streets and proximity to neighborhood galleries, coffee shops and some of the city's best eateries. This emerging area is home to exciting new modern architecture,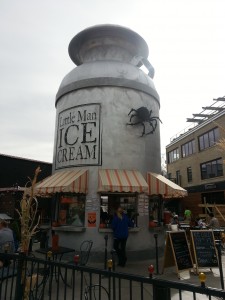 which sit along side historic Victorian homes and brownstones. The Highland pedestrian bridge connects the 'hood to downtown' action.
There many things that little ones can do to entertain themselves. Denver Aquarium is an amazing place with great collection of fresh and salt water fish and animals. Children museum is another fun place for kids. I think fire truck and bubble blowing is the most fun our son have had while playing there. Hammonds Candy factory has a free tour for everyone every 30 minutes with fresh candy as a present at the end of the tour. Abundance of parks around the city with many playgrounds makes it easy for children to burn their energy and for adults to take a brake outside.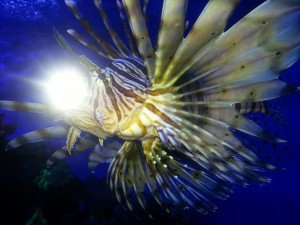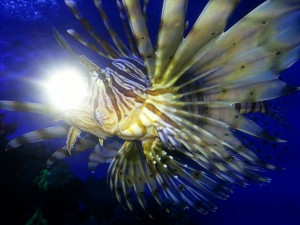 My family has really enjoyed visiting Denver. Perhaps next time we are in this neighborhood we will also visit the nearby towns such as Fort Collins, Boulder and Colorado Spring and the surrounding country sites. Next year we are planning for San Diego and Chicago trips.