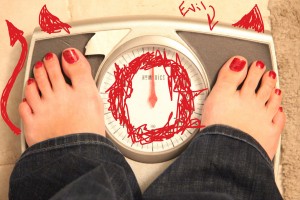 Chiropractic Care is an Effective Weight Loss Method
Many people dealing with the reality of obesity are beginning to explore non-traditional weight loss methods to supplement diet and exercise. In doing so, they often turn to chiropractic care. Chiropractic care is often used as a means of increasing health and helping with weight loss. This multi-dimensional approach to weight loss is one that addresses the real goal: getting healthy. If you're struggling to lose weight, here's why you should choose chiropractic care, what it is and how it works.
What is Chiropractic Care?
Chiropractic care is an all-natural approach to wellness. It involves spinal manipulation by a qualified professional to effectively treat and reduce pain in the body. Experienced chiropractors put special focus on the challenges associated with weight loss and work to promote a healthy lifestyle for those with weight problems. Chiropractic care extends far beyond the short term and continues to help patients achieve long-term weight loss and wellness.
How Does it Work?
Chiropractors concentrate on holistic treatment approaches to weight loss. After an initial evaluation, he or she will determine the underlying problem and cause within the body. From there, a treatment plan is developed based on each person's unique need. As treatment progresses, your chiropractor works with you to establish a diet and exercise plan that best suits your needs and offer encouragement along the way. The following is a more detailed explanation of techniques used by chiropractors in weight loss.
 Spinal Manipulation
Also known as an "adjustment," chiropractors perform spinal manipulation as it has been proven effective in weight management. Not only does spinal manipulation relieve joint pressure, but it also increases flexibility. In addition to feeling better physically and increased ease of motion, spinal alignments help the body process nutrients and operate more efficiently allowing you to metabolize and process foods better than before. 
Massage
Much like spinal manipulation, massage techniques have proven effective in achieving weight loss as they reduce stress and improve mental health. A good massage can help you relax and feel balanced, positively impacting your overall health. 
After Care and Encouragement
Your chiropractor is not your weight loss coach, but your life coach. The goal is to lose weight simply by increasing your overall health and well-being, and your chiropractor will be your biggest supporter along the way. The focus will be you, not numbers on a scale. Your chiropractor will likely recommend other alternative medicine techniques for weight loss. For example, your doctor might recommend weight loss injections (or vitamin injections) like the ones offered by this company. There are numerous vitamins that help aid weight loss. Additionally, many of these vitamins make your trips the chiropractor more effective.
While all chiropractors perform spinal manipulation, some have areas of expertise that others do not. For the best results, it is important to find a chiropractor that places an emphasis on complete bodily health and wellness.