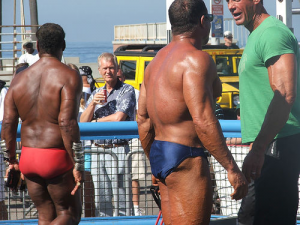 Most people who go to the gym or trains are paying close attention to their body's stability, structure and alignment. They focus more on flattening their stomach to get that 6-pack abs they've been dreaming of and with toning their legs and arms and improving their performance on their sport. It's not cool to have all these but suffer from all sorts of pain, such as back pain, or suffer from an injury as caused by imbalanced muscles. Many people don't exercise their stabilizer muscles and they end up with injuries because of an imbalance with their muscle group.
Our muscles have two types and they are the stabilizer muscles and the movers. The mover muscles are those that we use to create movement while the stabilizers are there to stabilize our joints & spine as we move. Stabilizer muscles are important and functions by controlling our extra movement and limits it to the point that we don't damage our body. Movers may be the most prominent muscle type but without the help of the stabilizer muscles then it's going to cause a big problem. If there is too much movement without stabilization can cause the spine and joints to degenerate and have poor biomechanics. Wear and tear is greatly reduced if the stabilizer muscles are strong. Stabilizer muscles also reduce energy waste as muscles get to work more efficiently. That means you get a better balance and coordination as well as speed and power.
Core stabilizer muscles are those that are responsible for the spinal stabilization. Core stability is the way of contracting the back muscles and the deeper muscles of the abdomen. This is your powerhouse muscle and if this is strong and stable then you prevent injuries that can lead to back pain. If this is strong your posture is also corrected.
The gluteus maximus and gluteus medius are the muscles that stabilize the hip and knee joints. If these are stable, knee injuries can be prevented. Iliotibial band syndrome and other knee injuries and pain are results of weak hip stabilizers. The stabilizers of the knee joint are mostly made up of ligaments instead of muscles but the hamstring and quadriceps are there to help in stabilizing the joints of the knees.
The most mobile joint in our body are the shoulder joints thus it requires a lot of stability in order for it to function well and to avoid any type of shoulder injury. The rotator cuff muscles are the main stabilizers and they are the ones responsible for holding the ball joints against its socket as we move our shoulders. Soft tissue injuries can be the effect of poor performing rotator cuff muscles. Scapula muscles, those that are attached to the shoulder blades are also important for stabilizing the joints of the shoulders and are important for shoulder injury prevention.
[Read more…]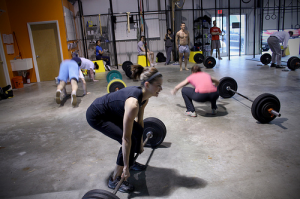 Working out at the gym regularly helps our body to achieve proper fitness and health, but in few instance it can also become a source of soft tissue injury especially if you work out recklessly without following certain guidelines to prepare your body for the strenuous workout ahead. Here are some injury prevention tips one should follow in order to avoid suffering injuries while working out at the gym.
Start slowly: Many people tend to push themselves at the onset of their workout. They start fast immediately by lifting heavier weights in order to speed up their muscle improvement, little do they know that starting quick will create an imbalance to the development of the muscles. It is required to start off slow and let the rhythm of your workout increase at a slow pace until your body gets accustomed to the workout you're doing. Tissues and muscles need to adjust to any heightened physical activity thus the need for a slow progression of the level of working out in a gym.
Proper Warm Up and Stretching: warming up the body muscles and tissue through a proper stretching is important and should be done prior every workout in the gym. The purpose of warming up and stretching is to prepared the body and increase its temperature so it won't produce a shock once the actual work out is practiced. Skipping this will result into serious injury to your bones, muscles and other tissues.
Regulated diet based on fitness progress: when an individual goes through a consistent work out at the gym, they also raise their energy level through the increased intensity of their workout regimen. This produces a change in the energy requirement as well, which begs the question of what are the proper diet needed to boost energy brought upon by the increased workout. One should be mindful about the food they eat during these moments, it is important to eat foods that are rich in protein, minerals and vitamins and supplement basic nutrients to keep your body at pace with the ever increasing activity by absorbing more energy from a proper diet. Vegetables, white meat, beans, carrots, fruits and protein shake (affl. link) are just some of the kinds of foods that should be included in your diet.
Keep hydrated at all times: a dehydrated body attracts all sorts on bone and muscle injuries as it becomes less elastic. Hence, the need for more water in the body. Make sure to drink at least 8-10 glasses of water each day. Minimize the intake of coffee and alcohol if one cannot totally avoid it. Make sure to have a bottle of water handy when working out, this will replace fluids in your body that are sweated out during workouts.
Maintain correct posture and balance: most injuries are sustained when an individual continues to put a strain into the body by positioning themselves incorrectly during workouts. It is important to learn the proper posture and balance while lifting weights to avoid strain into the neck, knee, elbow and other body parts. Improper lifting of weights will result to back pains. Hire a personal trainer to teach you the proper posture and balance while working out.