The healing process is divided into four broad stages which are not mutually exclusive and overlap considerably.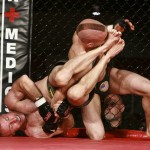 1. Initial vascular reaction – Active Swelling
2. Inflammatory response – Passive Congestion
3. Proliferative phase – Repair
4. Remodeling 
Wound healing refers to the body's replacement of destroyed tissue by living tissue (Walter & Israel 1987). It comprises of two essential components whose differentiation is based on resultant tissue: Regeneration and Repair.
TISSUE INJURY CAUSES RESTRICTION OF MOTION DUE TO:
Inflammation & Swelling
Pain
Muscle Spasm 
THE MAJOR GOALS OF CHIROPRACTIC CARE:
Relieve Pain
Promote Full Healing
Restore & Maintain Full Function
Reduce the Likelihood of Re-Injury
Prevent Accelerated Degeneration 
Chiropractic Care Should Continue Throughout the Repair Stage. It Take Longer For Tissues to Heal & Normal Function to be Restored Than it Takes for Pain Relief. Pain Relief is not the Only Goal.  Chiropractic Helps:
Restore Normal Motion, Function & Biomechanics
Improve Alignment of New Connective Tissue
Prevent Shortening of Scar Tissue & Chronic Stiffness
Restore & Maintain Flexibility of Ligaments & Muscles
 Restore Normal Muscle Tone
Promote Quicker, More Effective Healing
Restore & Maintain Normal Sensation
Reduce the Risk of Re-Injury and Degeneration 
STAGES OF SOFT TISSUE HEALING
STAGE I: ACTIVE SWELLING
Swelling Occurs for 12 to 72 hours
Motion is lost and pain increases 
Goals of Care: Minimize pain and swelling
Care:
Rest & Support of Injured Area
Ice to Block Swelling, Pain, and Spasm 
STAGE II: PASSIVE CONGESTION   
Fluid trapped in tissues restricts motion, causes pain, & delays healing. Begins by second to fourth day
Goals of Care for Passive Congestion:
Remove fluid
Pain Relief
Begin to restore range of motion 
Care:
restore motion
block pain
restore normal sensation
relax tight muscles
remove swelling
accelerate healing
Heat and Cold to Remove Fluid
Controlled Motion Exercises
Physical Therapy helps in Some Cases
Acupuncture Can Help With Pain Control 
STAGE III: REPAIR
Beginning 5 days after injury, scar tissue is made for up to 6 weeks. 
Lack of motion causes excess scar tissue in dense patterns disrupting normal function causing:
Excess Scarring
Chronic Stiffness
Limited Range of Motion
Poor Biomechanics
Chronic Pain
Weak Muscles & Ligaments
Loss of Normal Sensation
Poor Nutrition
Increased risk of Re-Injury
Accelerated Degeneration 
If Motion is Restored & Maintained, Tissues Heal in a Much More Functional Way.
Coals of Repair Stage:
Restore Normal Range of Motion
Restore Sensation
Promote Full Healing
Relieve Pain 
STAGE IV: REMODELING 
Connective tissue remodels for better strength & flexibility. This often takes 3 to 14 week but may take up to 1 year with severe injury.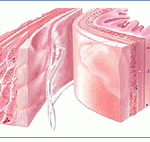 Chiropractic Helps Achieve these Goals:
Improve & Maintain Motion & Flexibility
Restore & Maintain Function
Reduce Chronic Pain
Reduce Risk of Re-Injury & Degeneration
This Post was based on Dr. Malik Slosberg's Research.