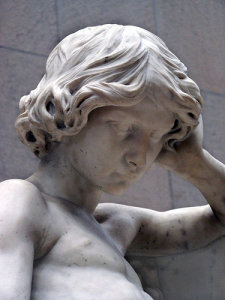 Forward head tilt could be the cause of headaches, shoulder and neck pain. For each extra inch of forward head tilt the cervical spine is experiencing increase load of up to 10 pounds. This results in a paraspinal musculature overload of the cervical spine.
Over a prolonged period of time this overload turns into micro sprain and strain injuries of the neck. Loss of sleep, headaches, fatigues and general muscle pain are the results of the forward head tilt. The causes of the forward head posture could be the following factors: Wrong set up at the computer desk, too many pillows under your head while reading, prolonged and stressful commutes in a car. If problem is not corrected on time, patient could be diagnosed with arthritis, disc herniation, pinched nerves, and muscle strain and ligament sprain. Tension on a spinal cord will affect your general well being.
Please follow and like us:
What is Thoracic Outlet Syndrome?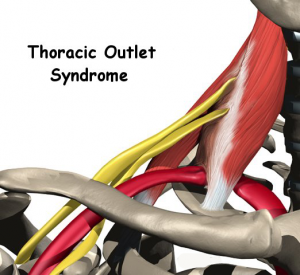 In order to know what Thoracic Outlet Syndrome is, or TOS, it's best to know what and where you can find the Thoracic Outlet. The space between the collarbone and the first rib is known as the Thoracic Outlet.
Please follow and like us: