What is Thoracic Outlet Syndrome?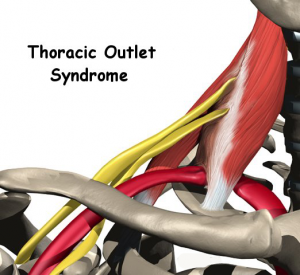 In order to know what Thoracic Outlet Syndrome is, or TOS, it's best to know what and where you can find the Thoracic Outlet. The space between the collarbone and the first rib is known as the Thoracic Outlet.
Elbows can get injured through repetitive actions. Tennis elbow is a term used for lateral epicondylitis which is an injury to the tendons and muscles located on the outside or the lateral part of the elbow. This is opposite to the golfer's elbow which is the medial epicondylitis, a similar injury but instead of the pain and injury experienced laterally, it's on the inside or the medial part of the elbow.