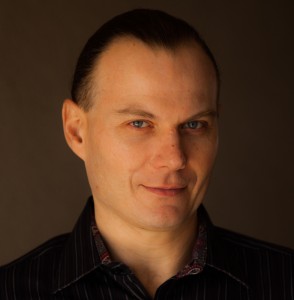 Blogging and Social Media Coaching for Chiropractors
My name is Dr. Eduard Burt, D.C. and I have been in active practice for 14 years. I manage six offices in a Greater San Francisco Bay Area and work three days a week. In a past 14 years I have applied the same organizational skills and marketing techniques in my practice as I did when I was in a student clinic at Life Chiropractic West.
My first chiropractic business success story starts when I was at a student clinic. We were given 15 months to finish all of the student clinic requirements. By applying my chiropractic skills and marketing techniques I was able to finish all of the requirements in six months. The rest of the nine months I was able to practice with a licensed chiropractor and  build up my patient base prior to my graduation. My small practice at the time helped me to pay rent and pay the bills right after graduation. Time was clicking as the first student loan payment was due in six months.
In 2001 I have graduated from Life Chiropractic College West and began working in 2 locations as an independent contractor.  Within first couple of years of practice my six figure student loan was paid off. At that point I became completely independent from a chiropractor and office procedures that he depended on. READ MORE …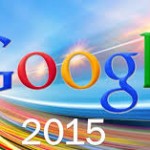 SEO 2015 – Search Engine Optimization for Chiropractic Blogs
1. GOOGLE KNOWLEDGE GRAPH
It is a white box that appears in a right upper corner of Google Search results. When you are looking for a brand, a person or a thing the information is being shown directly in search results without a need to click on any links. Google is closing that product and all of that information will be transferred to Wikidata which is a product of Wikipedia. The best Alternative for your online Chiropractic brand would be to have Google Plus Chiropractic Page or if you have Wikipedia account. I personally do not have Wikipedia account. Google Page alone works just perfectly fine for my practice. READ MORE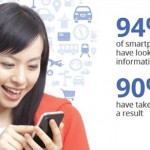 7 Mobile Marketing Trends for Chiropractors in 2015
Mobile marketing for chiropractors is where it is at. The statistics are staggering – by year of 2018 over 4.5 trillion dollars of retail sales will be attributed to mobile marketing. It is very important for a chiropractor as a local based business owner to have a mobile presence. In my previous blog post I have mentioned that Google will change the rank of your website or blog if it is not mobile friendly by April 21st of 2015. Today people have their shopping mall in their pocket on a mobile device. Now people are using mobile to engage social, to do their research and actually purchase. As a chiropractic brand in your local community you need to be thinking beyond this year. You must always be thinking ahead about how are you going to connect with younger generation that growing with a cell phone in their hands. Chiropractic practice marketing evolve every year. So, here  are 7 mobile key take aways for 2015. READ MORE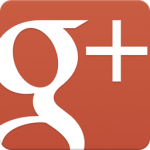 Google Plus Page Guide for Chiropractors in 2015 
Speculations that Google is planning to shut down Google Plus for businesses  and individual accounts are not true. As a matter of fact Google Plus is gaining more traction in 2015. Small local based businesses take advantage of this amazing Google app which can do so much for your bottom line. What makes Google Plus page so different than the rest of the Social Media Universe?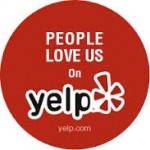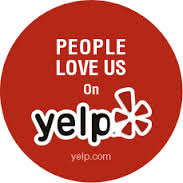 Yelp Chiropractic Listing Optimization guide for 2015
In my previous post I was talking about an importance of  Google Plus Chiropractic Page and how vital it is to have it properly set up so it will show up on a first page of Google search results. Yelp listing for your Local Chiropractic practice is as important in 2015 is it was last year or it will be next year. When search results are populated and if your Chiropractic Yelp listing is properly optimized it will show up together with your Google Page and Your Mobile Optimized Website. Why is it so important to have a Yelp Chiropractic Listing. READ MORE …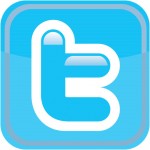 Twitter Marketing Tips for Chiropractors – 2015 guide
My two previous posts were about Yelp and Google. From my personal chiropractic marketing and  practice experience these two platforms are the most important in your arsenal of tools for new patient generation. However, Twitter account can also bring some results if utilized and optimized properly. The most important thing with your Chiropractic twitter account is not to waste too much time on it. The best use of twitter is spreading your blog posts links and push traffic to your blog. The greater amount of visitors to your blog the better search results it will have when someone is looking for your services in your town. There are several platforms that allow you to schedule the tweets MarketmeSuite used to be free and HootSuite which is still free for basic account. READ MORE…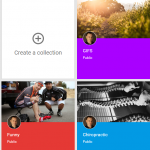 Chiropractic Marketing with Google + Collection is a Version of Pinterest Boards
Google+ pushed into Pinterest's territory, introducing a new feature to enables users to organize content by category.  Every Chiropractor should take advantage of this feature as it will help your followers find topics of interest in specific folders called Collections. I started playing with collection folders over this weekend by organizing some of my old posts. After playing with collection folders for 30 minutes  I liked the feel and look of my page right away. Now followers on my Google Plus Burt Chiropractic Page  can find what they want much easier. Google Collection gives people the ability to create a space for their favorite things broken down by topic. Collections can be shared publicly, privately or with a specific set of Google+ users. Collections can be followed and posts within Collections that users follow will appear in their home feeds on Google+. After a user or Page creates a Collection, a Collection tab will appear on given profile. Collections can be shared publicly, privately or with a particular user. The last option reminds me of dropbox.com experience. READ MORE …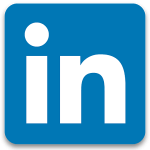 LinkedIn Marketing Tips for Chiropractors – 2015 guide
According to Guy Kawasaki description – LinkedIn is a social network where people are trying to pimp their profiles to other people . In  general I agree with this adoptive term by this Social Media guru. However, LinkedIn has a lot more to offer than just pimping your ideas and sales pitches to other people. I personally have been on this professional  network since the very beginning – yes, there were hardly any people on it. It was disorganized and most had no idea how to use it properly.
Moving forward to 2015 LinkedIn network has evolved and it has a lot more to offer to a small business  owner such as chiropractor, acupuncturist, dentist or any other medical related professional. READ MORE…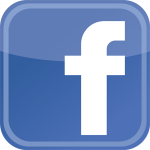 Facebook Marketing Tips for Chiropractors – 2015 Guide
I have read numerous blog posts about about how to implement Facebook for Chiropractic Marketing and gaining many new patents from it. Many of those posts were written by people who have never practiced but call themselves social media and internet chiropractic marketing experts. The reality of Facebook marketing for chiropractors is probably not what you have read in a a past from different sources. This post is not about how to set up Facebook Page – for that you can find thousands of tutorials on Youtube. In this post I am going to try to break down for you what has been working in my practice and what has been a complete waste of valuable resources. Just like a technology Facebook marketing for Chiropractors is changing every year and will change as we move more and more to a mobile based internet. Adapting new trends is the key to stay a step ahead of your competition. Yes, a chiropractic office few blocks away from your office is your competition. And if your neighbor is a step ahead of you they will eat your lunch and dinner. READ MORE…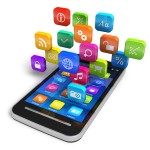 Google Mobile and Desktop Local Results for Chiropractors
It is not a secret that market share for mobile devices is growing rapidly. The number of smartphone users worldwide will surpass 2 billion in 2016, according to new figures from eMarketer—after nearly getting there in 2015. Next year, there will be over 1.91 billion smartphone users across the globe, a figure that will increase another 12.6% to near 2.16 billion in 2016.
Everyone is carrying smart smartphones in their pockets from Junior School Student to a retired individual. Some people do not even have a need for a personal computer. I phones, Droids, and Windows based phones are powerful enough to do every day's tasks – email, texting, web surfing, video calls, video recording, photo shooting an editing, creating and signing documents, and hundreds of other applications. I remember purchasing my personal computer in 1997. That windows based PC had 4 GB of hard drive – and that was considered a lot back in days and the processor was the speed of a turtle. Modern phones come with 16, 32 and 64 GB hard drive and that can be upgraded with external memory  of the same size or greater which can double the memory size. It is amazing how fast technology has been moving forward. Our gadgets becoming thinner, lighter and faster every year. READ MORE …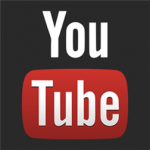 YouTube Chiropractic Marketing Tips – Guide 2015
YouTube is the second largest search engine after Google. You can record any video related to a chiropractic field and post it on your Chiropractic Channel. If you have Google Plus Chiropractic Page it will automatically generate your own Youtube channel. Why would a chiropractor record videos and post them on the internet? The reason is simple, it allows a great exposure to your potential chiropractic patients in your local geographical area. Adding proper title, tags, and description would bring video search results to the top of the page when someone is searching for a chiropractor in your town. Imagine that a potential chiropractic patient is looking for your services in your town and found a video of your old and happy patient's testimonials or having you perform a procedure on a patient and explaining step by step what is happening. That would definitely help to make a decision to choose your chiropractic services over services of a chiropractor whose office few blocks away. READ MORE …