Millions of people are affected with lower back pain all over the world. It could be a minor and temporary pain and it could be as extensive as referring pain into upper and lower extremities. There are different factors and causes of lower back pain. Below is the list of 7 major causes of lower back pain.
SPRAIN AND STRAIN:
Please follow and like us: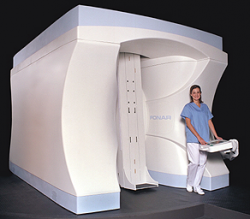 East Bay Upright MRI has acquired a coil that take a full image of the entire upright spine – it takes only eight minutes to complete this process. This radiation free evaluation can also monitor the success of treatment provided by a Doctor. The only way that evaluation of scoliosis can be accurate is when the patient is in upright position. Conventional, recumbent MRI machines can not deliver necessary results. This radiation-free application can be performed in the same amount of time and at the same cost as diagnosis and monitoring by X-RAY. Coil MRI sees curvature of  the vertebrae and the soft tissue as well. There are sagital and axial views of the entire spine – with no radiation exposure whatsoever. The 3 plane visualizations are achieved by 3D acquisition with curved multi planar reconstruction. Both Cobb angles and angular rotation of the vertebrae are measured, including the spinal cord, intervertebral discs, nerve roots and spinal ligaments. The National Cancer Institute reported a study in 2000 of 5466 women that demonstrated with scoliosis experienced a 70% greater risk of developing breast cancer that resulted from their protracted exposure to diagnostic X-RAY.
Please follow and like us: